3 on the Bund are an exciting new band that came together in March of 2019 after meeting in the University of Limerick's prestigious Irish World Academy.
Their complex, layered arrangements consist of both traditional and newly composed tunes which are played with an energy and a passion that is completely authentic.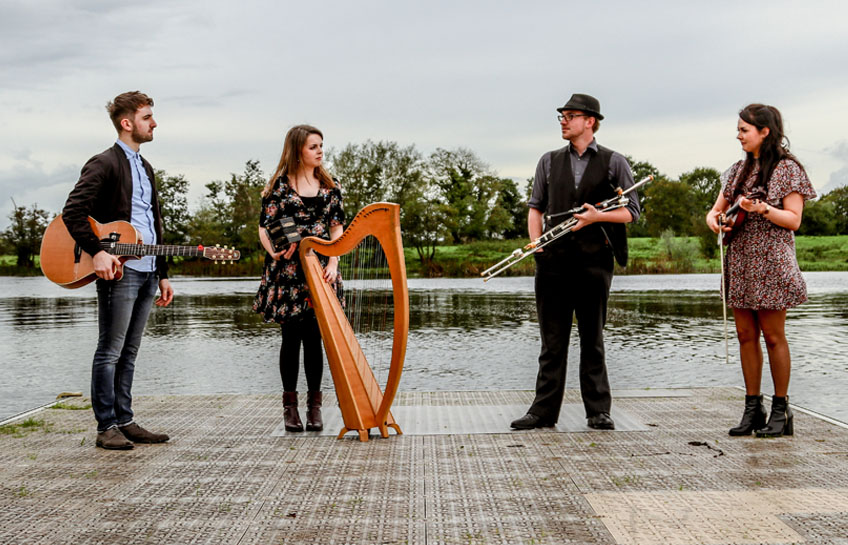 The band's 4 members are from varied musical backgrounds which contributes to their diverse sound; Aisling Lyons who plays harp and concertina is from County Clare, Rebecca McCarthy-Kent is from County Waterford, Seán Kelliher on guitar and banjo is from County Kerry and finally, Simon Pfisterer who is originally from Bavaria, Germany, is the uilleann piper of the group.
As individuals, all are award-winning and accomplished performers. As a group, they have already travelled to Beijing, Shanghai, the UK and the United States.
3 on the Bund kick off this year's festival with a concert at The Park Hotel on Thursday 18th June – Doors 7.30pm Concert 8.00pm. Check them out!