Glengarriff

Welcomes You

Welcome to the Jim Dowling Uilleann Pipe and Trad Festival which will be taking place in Glengarriff in West Cork, the gateway to the Wild Atlantic Way. Next year will be the 8th running of the festival and will be taking place from Thursday 18th to Sunday 21st June 2020.

We can't wait and once again, we welcome you all to Glengarriff to enjoy with us, a week of uninhibited traditional Irish music, craic, food and fun and above all else the unique sound of the Uilleann Pipes which will light up the village!


The festival can only happen with the help and support of our organisers and volunteers and as always we would like to thank them for everything they do. Take a bow!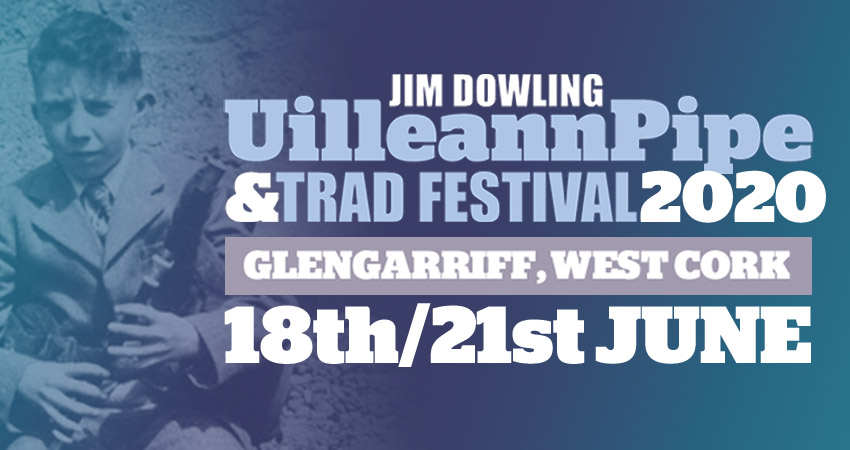 Thanks

 for the Support

The Jim Dowling Uilleann Pipe and Trad Festival wish to thank the many agencies who have supported us in bringing you this great festival. Many thanks!