Cór Chúil Aodha will perform at Mass on the Sunday morning at 12noon. So if you're looking for some spirituality after the weekend this is the place to go to hear this reknowned choir along with Peadar Ó Riada.
Founded by legendary Irish composer Seán Ó Riada in 1963 – and continued after his death in 1971 to this day by his son Peadar – Cór Chúil Aodha (The Coolea Men's Choir) occupies a legendary place in Irish music and embodies the spirit of an area that is historically rich in both poetry and music.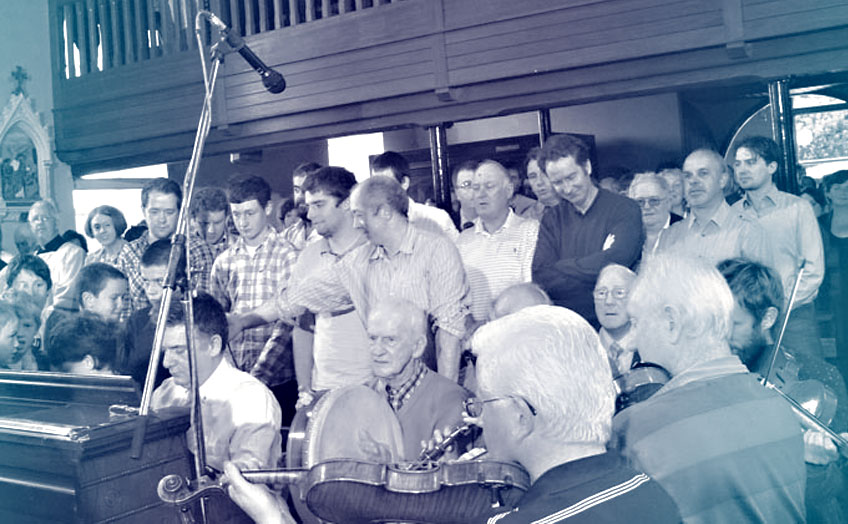 With current members that include local farmers, carpenters, teachers, civil servants and businessmen, fathers, sons and grandchildren; the choir represents a vibrant cross-section of the community and a diversity of authentic contemporary voices.