Dónal Lunny is popularly regarded as having being central to the renaissance of Irish Music over the last three decades.
Since the seventies Dónal has had involvement with some of the most innovative bands to emerge from Ireland including Planxty, the Bothy Band, Moving Hearts, Coolfin, and more recently Mozaik. He has toured across the world, collaborating with musicians of many different cultures.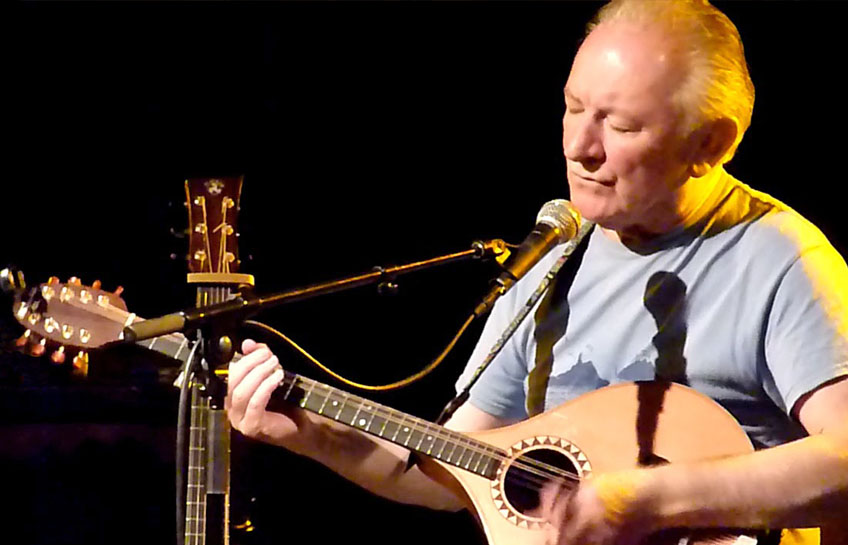 Dónal co-founded Mulligan Records and produced 17 albums for the label. Since then he has produced tracks for, and collaborated on albums with Kate Bush, Mark Knopfler, Indigo Girls, Clannad, and Baaba Maal among others.
He produced the internationally acclaimed album for EMI, 'Common Ground', featuring such artists as Bono, Neil and Tim Finn, and Elvis Costello.
He continues his work in studio production, also occasionally composing music for theatre, television and film.
Two giants of the Irish trad scene, Donal is reuniting with Andy Irvine for an evening of great music and a mixture of traditional and original songs along with Ross Ainslie and Stephen Byrne on Saturday 20th June at The Eccles Hotel – Doors 7.30pm Concert 8.00pm.