Jack Warnock is a multi-instrumentalist and singer from Maghera, Co Derry. Guitarist, pianist, vocalist in the traditional groups Cóiriú and Meargánta, Jack has performed in the final of Siansa Gael Linn at the National Concert Hall, Dublin on multiple occasions, and at the Royal Albert Hall, London. He was part of The Doc Flock who appeared at the Celtic Colours International Festival in Cape Breton, Nova Scotia in October 2016.
As a solo artist, Jack won the An Ré Nua competition in the lead-up to Fleadh Cheoil na hÉireann in 2013, and was nominated for the prestigious BBC Young Folk Award in 2018. Later that year he would win the Senior Accompaniment Competition at Fleadh Cheoil na hÉireann.
Jack was Artist in Residence for Cultúrlann Uí Chanáin, An tAcadamh Ceoil and IMBOLC International Music Festival from 2018-19. He was also named one of Moving On Music's 'Emerging Artists' for 2020.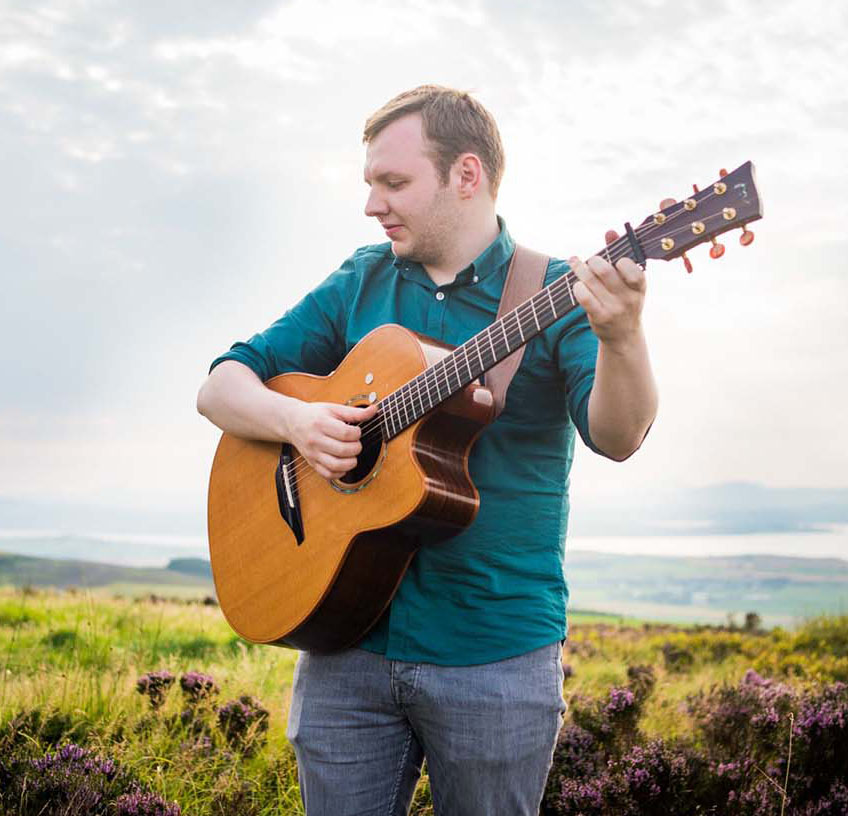 Throughout his career, he has shared the stage with many fantastic musicians, performing with We Banjo 3, Ulaid, Lúnasa and more. Jack has also accompanied musicians such as Liz Doherty, The Vallely Brothers and Troy MacGillivray.
A musician in serous demand, Jack's output is testament to his talent and tenacity. He is a graduate of Ulster University, Magee, with a 1st Class Honours in Irish with Music.
So make sure to catch him as he plays around the village in the Session Trail.