Born into a musical family in Dublin, his father Mick is a renowned music historian, flute-player and former member of the Castle Ceili Band. Liam is still in his early 20s and has recently qualified as a national school teacher. In 2002 Liam was awarded the prestigious TG4, Young Traditional Musician of the Year".
Liam absorbed much music in the home and began fiddle lessons with Seamus Glackin at the age of 8 and he credits Seamus with having developed and sustained his deep interest in traditional fiddle music.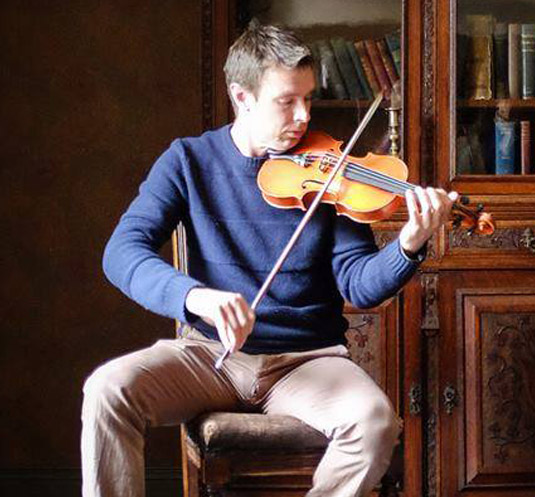 He has won 5 All-Ireland fiddle and slow air championships, won the Oireachtas fiddle competition at junior and senior levels. Liam has been asked to teach at the Willie Clancy Summer School, Scoil Acla, The Frankie Kennedy Winter School and The Joe Mooney Summer School in Drumshanbo. He has toured and played extensively in Ireland in combination with Sean McKeown, Liam O'Flynn, Noel Hill and Harry Bradley. Television appearances include The Raw Bar and Fleadh Cheoil. Liam has played concerts in the USA, France and Italy.