Paddy Tutty was born in 1981 and comes from Dungarvan, in west Waterford. Paddy's musical start in life was a little later than most to say the least, as he didnt actually start playing until he was seventeen. Coming from a musical family, Paddy remembers his grandfather, the late Tommy Norris playing the fiddle when he was growing up, along with constant Irish music being played on the radio at home. This was certainly a massive inspiration to him from an early age, however Paddy was never pushed into the music and thankfully this seemed to make him work even harder when he finally did start.
Paddy remembers being inspired by a Danú concert that he attended in his hometown, Dungarvan, Co Waterford. He started playing the bodhrán soon after in sessions in Dungarvan and very quickly progressed on to the fiddle. Paddy is self-taught on bodhrán, fiddle, banjo and more recently has learned and taken-up the upright double bass.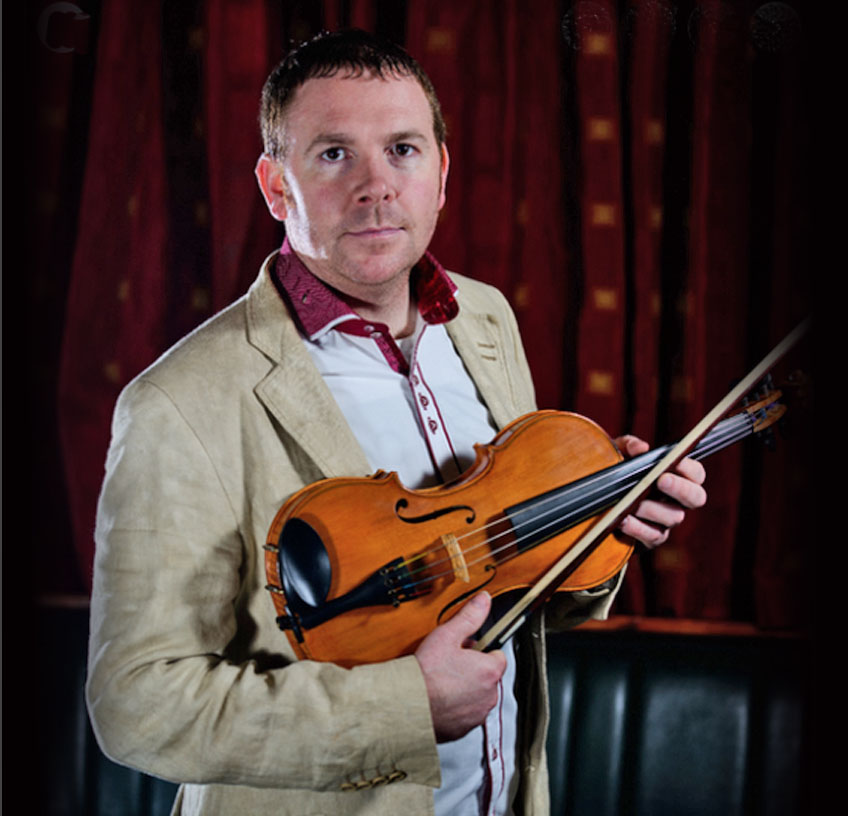 Paddy is a founding member of the group Caladh Nua. With four aclaimed albums to-date, the group formed back in 2009 with their debut album 'Happy Days'. This was followed-up by 'Next Stop' (2011), 'Honest to Goodness' (2014) and 'Free and Easy' in 2016. More recently Paddy recorded a Flute & Fiddle duet with Caoimhín Ó Fearghail titled 'Flute & Fiddle' (2018).
As well as having a musical family backround, Paddy was also very fortunate that there was a high standard of carpentry skills going back through the generations of his family. For his Leaving Cert woodwork project he made his own first fiddle which would ultimately steer him in a direction that was both difficult but very rewarding. He has made many more since then and has come a long way in the trade to a point where he now has his own fiddle making business – check to out at: paddytuttyinstruments.com
Between Caladh Nua and with various other groups, Paddy has played in the UK, the US, Canada, Germany, Italy, Spain, France Norway, Sweden, Finland, Denmark, Austria, China, India, and New Zealand.