Padraig hails from Ballymagovern, a townland in the Cavan-Leitrim border area. He was taught by master piper PJ Flood from Belturbet, Co Cavan and heavily influenced by the Button accordionist Vincent Tighe.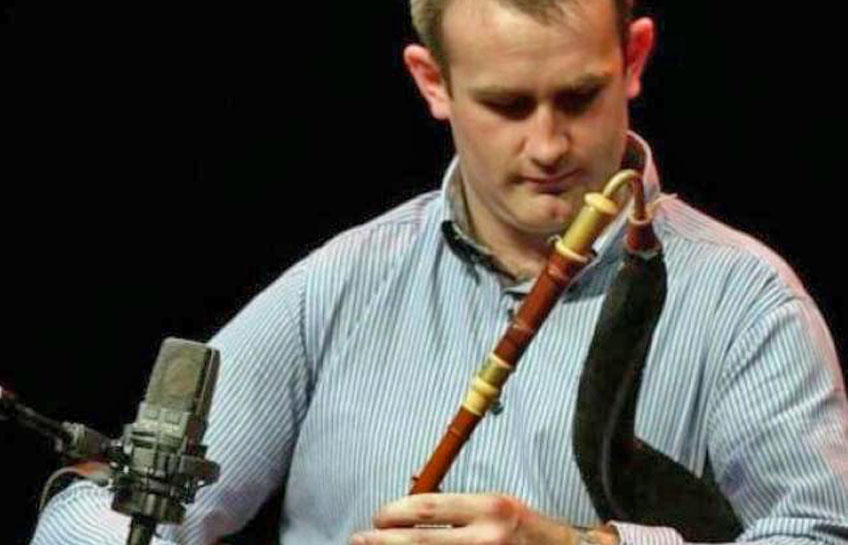 His family were all involved with the Cornafean Céilí group and were regular session artists in the Shamrock Bar in Killeshandra. In conjunction with this, he developed his music as a member of the Ceolas Céili Band under the tutorship of Fr John Quinn and session playing with many renowned Leitrim musicians at festivals all over the county. It is through the tutorship of Fr Quinn that Padraig has inherited a rich repertoire of music resurrected from the manuscripts of Stephen Grier and Alex Sutherland.
A highly regarded tutor of the Uilleann Pipes, Padraig has toured extensively and released a number of CDs including Forgotten Gems with Peter Carberry in 2013.
His 2015 multi-disciplinary project The Pipes The Pipes produced by Donal Dineen with pipers Leonard Barry and Maitiú Ó Casaide and visual artists Guillermo Carrion and Lionel Palun has received much critical acclaim.
Padraig will be playing with Andy Irvine and Dónal Lunny on Thursday 16th June – Doors 7.30pm Concert 8.00pm. Not to be missed. Also, watch out for him taking part in sessions around the village where he will be belting out a few tunes.