Born in Dublin 1970 Rónán Ó Snodaigh, one of six brothers, was brought up in an Irish speaking home. His mother is an artist and writer and his father a writer and publisher in the Irish language, Rónán was immersed in an atmosphere of culture and creativity from early days.  He started writing poetry in his teens, selling his work on the streets of Dublin's city centre where he also started his musical career, busking with a collective of young musicians including Glen Hansard, Mic Christopher and Paddy Casey. Kíla started to take form from this busking fraternity with Rónán on bodhran and vocals. They quickly earned wider recognition for their unique blend of traditional Irish, rock and an ability to absorb just about any other musical culture into their writing pot.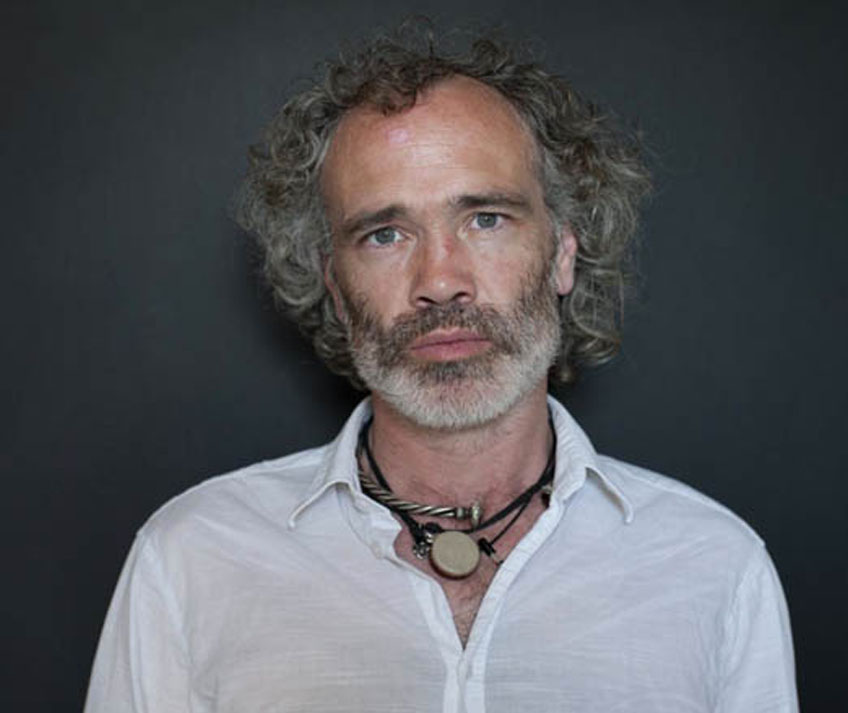 In the 80's Rónán performed and toured with renowned band Dead Can Dance, as percussionist. Returning from these world, stadium tours to write and record, he was soon on the road touring the world with Kíla too.
Celebrating their 25th year together Kíla have played in over 40 countries and worked in every continent to date. They have released 9 albums since the early 1990's including sound track to the Oscar nominated film The Secret of Kells which they composed and recorded with world renowned film composer Bruno Coulais. They have long been regarded one of Ireland best world music bands and Rónán one of the most innovative and creative bodhrán players. Rónán has recently been endorsed by Korg for their electronic percussion instrument the Wavedrum.
Throughout these years Rónán also found time to build his own solo catalogue. Swopping hat as bodhrán player and lead singer to singer songwriter and composer on multiple instruments, Rónán has produced five solo albums and one soundtrack album to date. Stretching his vocal chords in the English language he had produced four albums sung through mainly English. The gloriously musical Tip Toe and The Playdays bringing together strings, brass and guitar, to the more stark The Last Mile Home, a nod to the blues, and the deliciously funky Water off a Duck's Back. Tonnta Ró, an all Irish, all percussion album came in the middle and Rónán is currently working on another all Irish guitar based album.  His solo work overshadowed or over run by his commitment to Kíla in the past is now getting a bit more space to exist as Kíla are a little less busy. Rónán has composed for a number of TV and film projects over the years, and his instrumental album Wild Journeys is the soundtrack accompanying RTE/ Crossing The Line Nature Series of the same name.
Rónán has played a number of gigs with fellow gaeilgóir Liam Ó Maonlaí (Hot House Flowers). Brought together by their manager for a one off gig for the World Bodhrán Championships, these gigs have been widely acclaimed gems, a brilliant pairing they collaborate and share their musical genius on stage with free abandon.
Always keen to share his experience and knowledge, Rónán has produced a series of short bodhrán workshop videos free to view on youtube and gives frequent workshop/master class in bodhrán/percussion and singing.
Rónán's contribution to the Irish language, bodhrán playing and Dublin's music scene is being realized and he will go down in history for his boundless energy on and off stage. In his own words he has loved every minute and his main ambition in music continues to be to enjoy and have fun with it at every opportunity.