Hailing from Shetland and Devon, Ross Couper and Tom Oakes have been playing together for nigh on a decade and have affirmed a telepathic performance style that has led to sell-out tours across Australia, Denmark, Sweden, Norway and the UK – including performances at Celtic Connections, Cambridge Folk Festival, Shetland Folk Festival, Tonder and many more.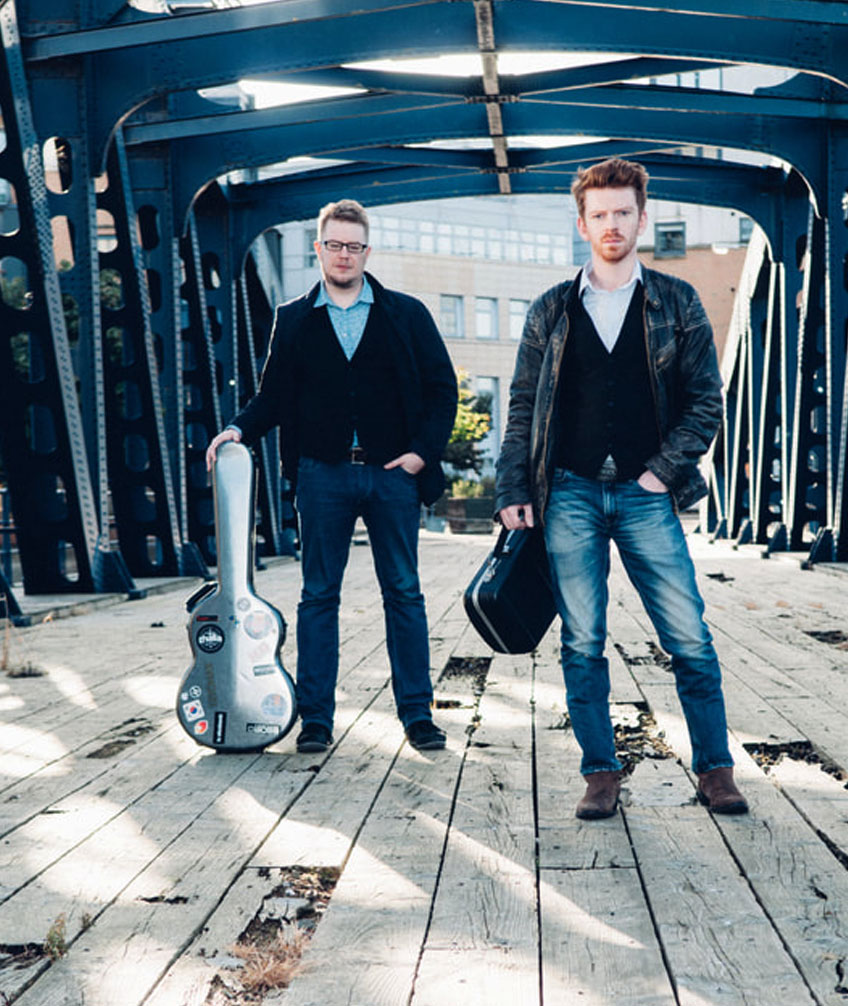 The duo come with some heavyweight credentials, on top of being shortlisted for Album of the Year in the 2017 Scots Trad Awards. Ross was nominated for Instrumentalist of the Year in the 2015 Scots Trad Awards and his explosive fiddle playing lies at the heart of the mighty Peatbog Faeries, whilst Tom is a multi-award-winning guitarist, flautist and composer. His other musical talents are highlighted within his work as a founder of the genre-defying Auvo Quartet, head honcho of his own project – the Tom Oakes Experiment – and one third of the terrifically experimental OBT.
Without doubt – Couper and Oakes are a full throttle force to be reckoned with.