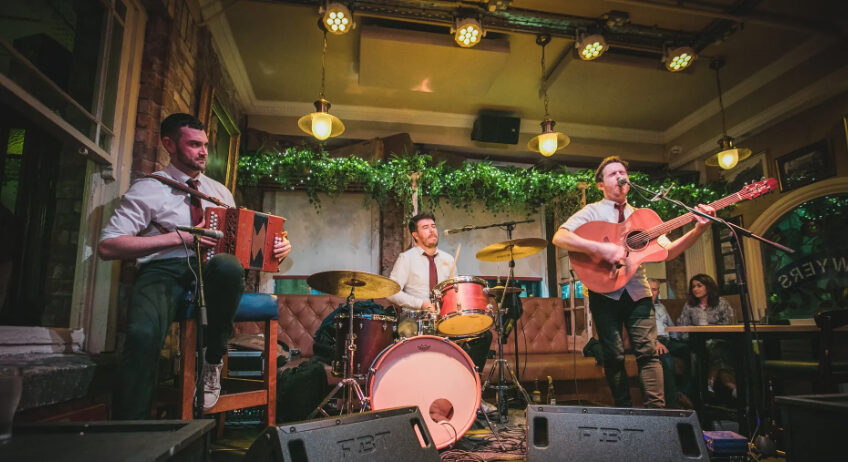 Splitting The Stones are a big sounding 3/5 piece band based in Cork City, Ireland, who fuse contemporary and traditional music, all with their own signature twist.
The band are known for their high energy live shows and the eclectic mix of music featured in their sets.
Check them out on the Saturday Night at The Blue Loo beer garden, kicking off at 9.30pm – going to me mad craic!!!