John McSherry has been a major figure in Irish music for almost twenty years now and is hailed as one of the finest exponents of the art of Uilleann Piping in the world today — "a true master" — Irish Music Magazine.
A founder member of top traditional bands Lúnasa, Tamalin and Donal Lunny's ground-breaking super group Coolfin in the 1990's, John has subsequently produced an array of critically acclaimed and innovative albums, both solo and collaborative, and continues to push the boundaries of Irish music with his current bands At First Light and The Olllam.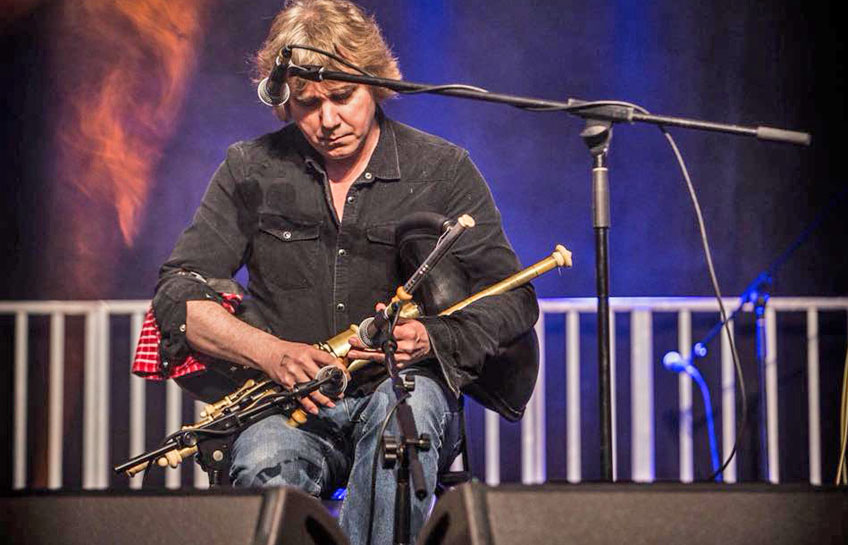 He is a composer, producer, arranger and an established studio session musician of international renown, recording and performing with a myriad of artists including Clannad, Sinéad O'Connor, Rod Stewart, Nanci Griffiths, Gary Kemp and The Corrs.
John will be playing with Ulaid along with Ross Ainslie and Stephen Byrne on Saturday 20th June – Doors 7.30pm Concert 8.00pm. Not to be missed. Watch out for him taking part in sessions around the village where he will be belting out a few tunes.